Regular price
$139.00 USD
Sale price
$99.00 USD
Unit price
per
Sale
Sold out
 Integer Tech KB1 Low Profile Mechanical Keyboard has wired and wireless connectivity. It's compatible with Windows and Mac OS. It was designed to strike the perfect balance between productivity and style.
HINT: GET THE HOLIDAY STARTER SET TO RECEIVE WR1 ON US!
Share
View full details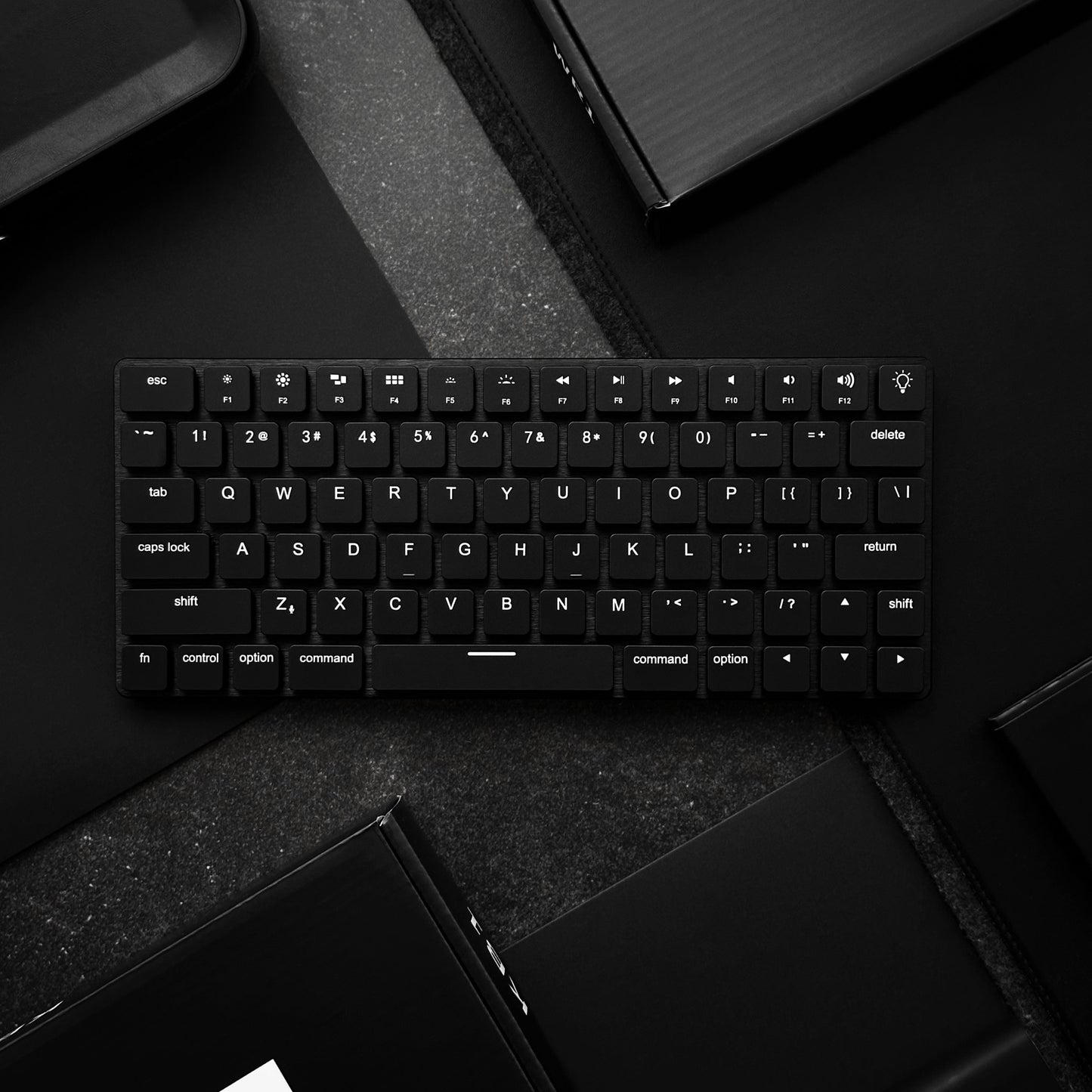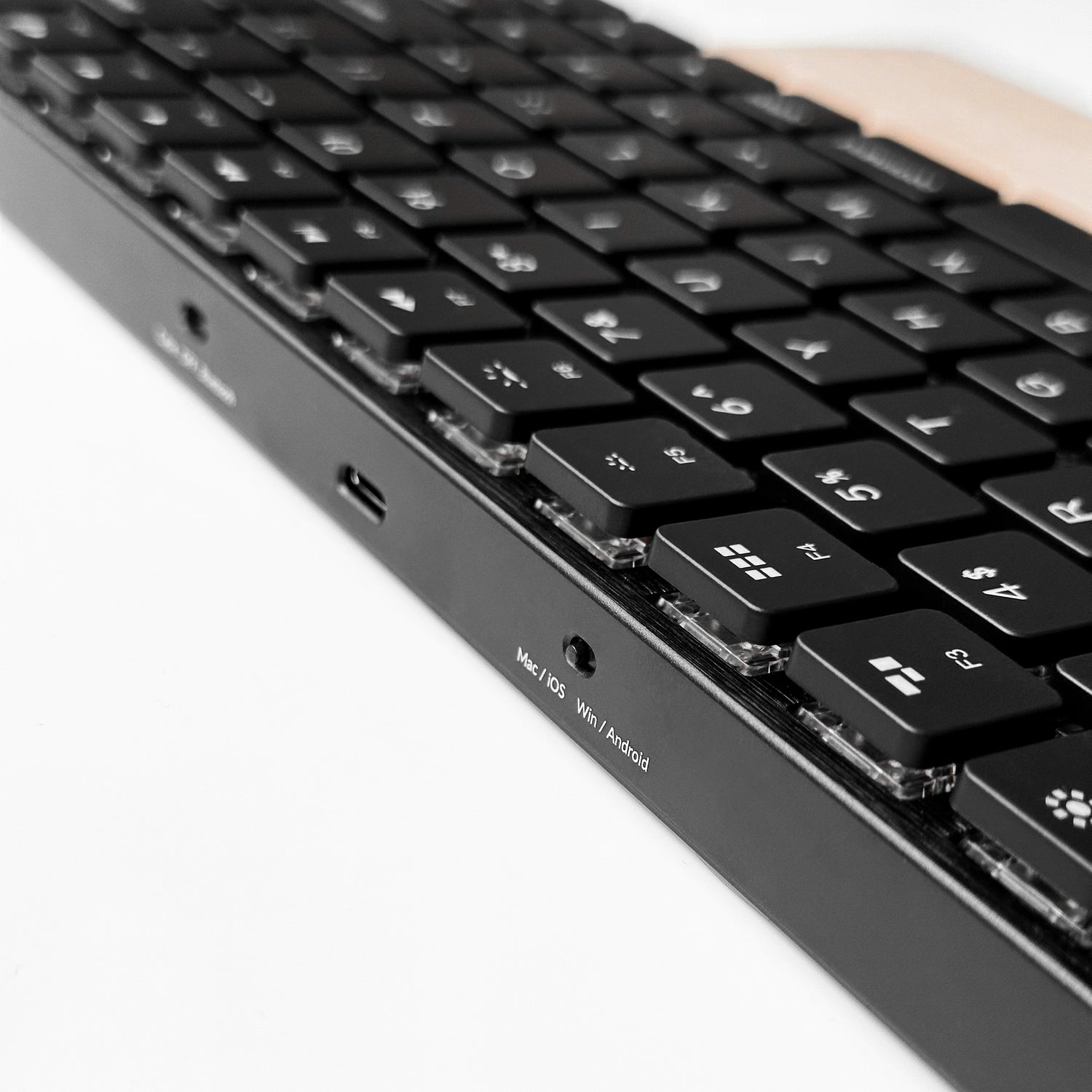 Connectivity
Connect to both Windows and Mac OS devices
Mac and Windows keys included
Connect up to 3 devices wirelessly
USB-C charging and wired connection
Battary: 1800mAH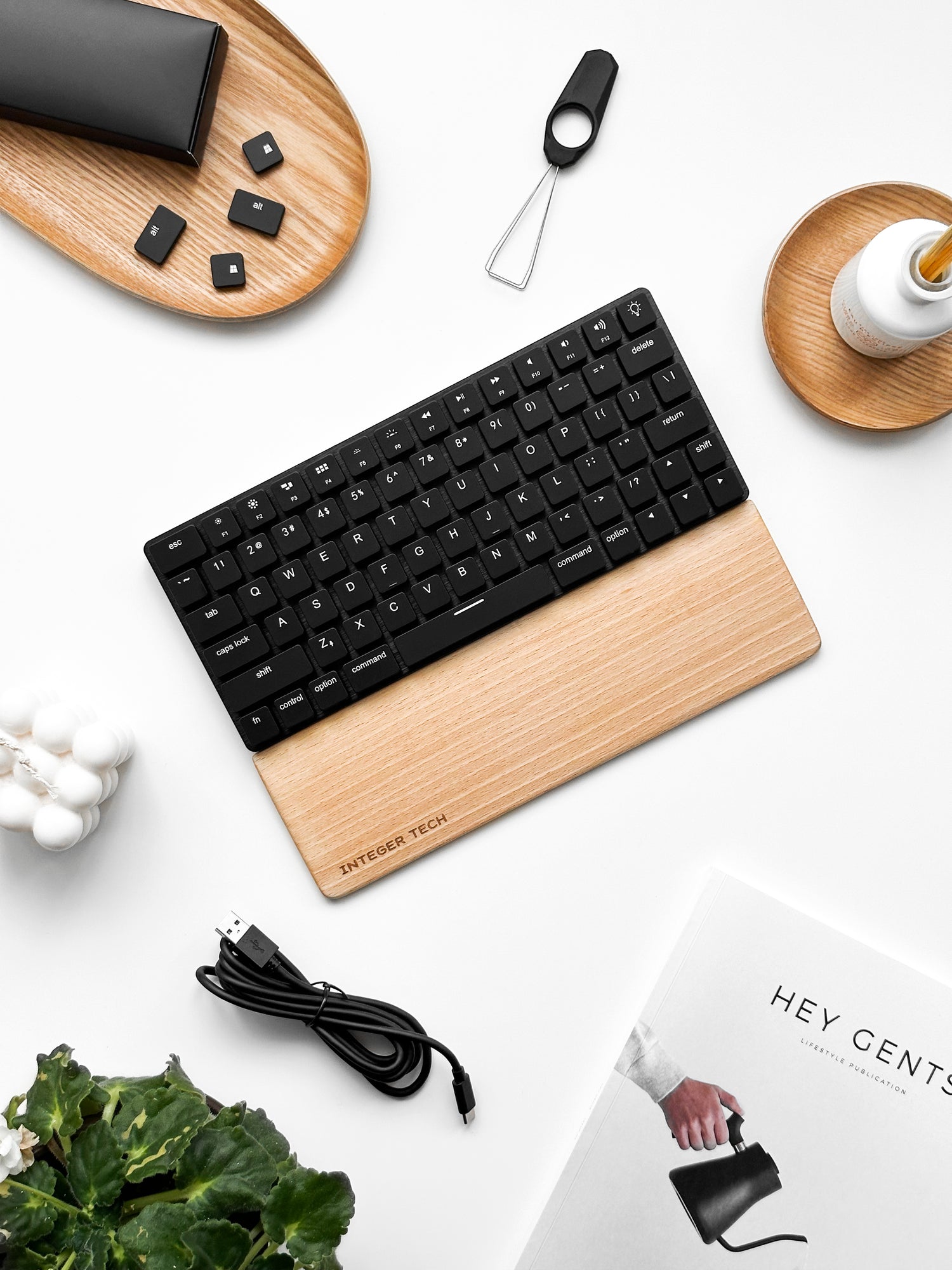 Case
Black aluminium plate top case: Premium body for a premium product
ABS black injection bottom case
Compact 75% Layout: The perfect size for gaming and work
Size: 280*117*20mm
Weight: 540g±20g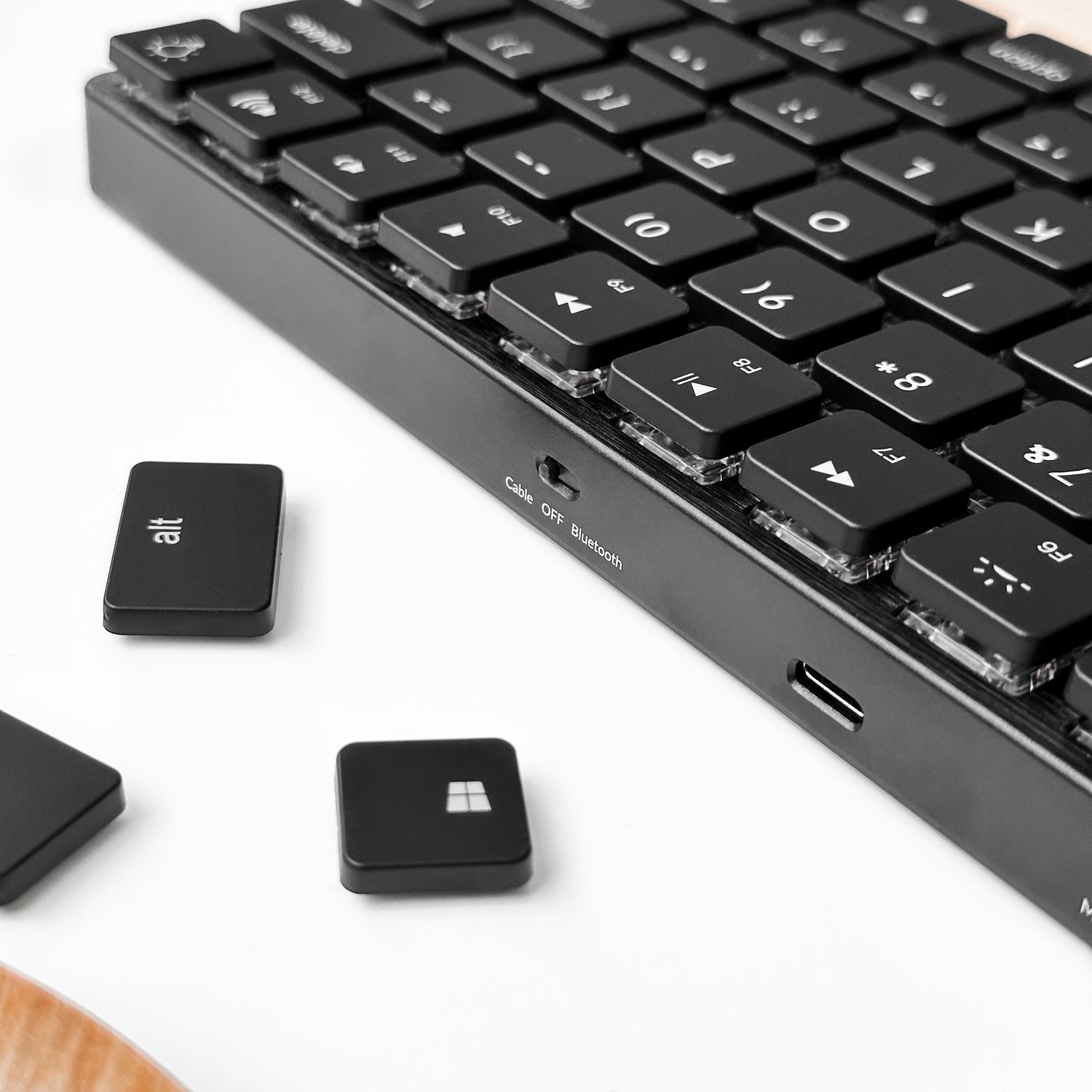 Keys
Kailh low profile red switches
Chocolate ABS black keycaps
RGB keyboard led
Anti-ghosting keys
Included
Low Profile Keyboard
USB-C Cable
Windows and Mac Keycaps
Keypuller
Support & Guarantee
30 day return for any reason
If you have any questions, reach out to us at mail@integertech.com
Feels meh but looks great
Will probably need to add lube to switches as keys feel mushy and sound springy (as in metallic springs). Wish there were more sound tests out there for people trying to make a purchase decision. In any case, that's what I get for taking a gamble! Someone also mentioned the size of the right shift key being wonky, which I agree with, but it's not a huge issue for me, just something I have to get used to. It looks nice, I just don't use it as much as I thought it would, but that may change upon said lubing.
Overall great
Feels great, looks great and sounds great!
The only thing I would change would be the size of the shift key on the far right. Didn't realize how often I used it until I was hitting the up key so frequently. Takes a little getting used to is all. Other than that it's great!
Solid Keyboard
This keyboard is really nice. The keyboard packaging was beautiful and aesthetically pleasing. Connecting them keyboard is really simple and the way the keyboard feels is great. I like the heavy feel of the keyboard. I am very pleased
Minimal meets Sleek Design = Versatile Experience
The box presentation is a premium feel. I do love the compact size of this keyboard ⌨️. The ability to connect up to 3 devices is just a smashing idea with iOS, Windows and PC. I use this for my steamdeck and business travel. I can switch from my work laptop plugged in at the hotels TV and type via Bluetooth connection. After I am done working, I'm gaming on my steamdeck on the TV. Just a versatile experience all around.